Giving Forward.

#GivingPack
What drives us forward?
What drives us forward?
Supporting students. Creating impactful programs. Enhancing research. Promoting Extension services. Expanding resources. Investing in faculty. Ensuring every member of the Pack finds their place — and their home — at our university.
This is how we're moving into the future and telling the story of NC State, together. #GivingPack is giving forward. Join us on March 22.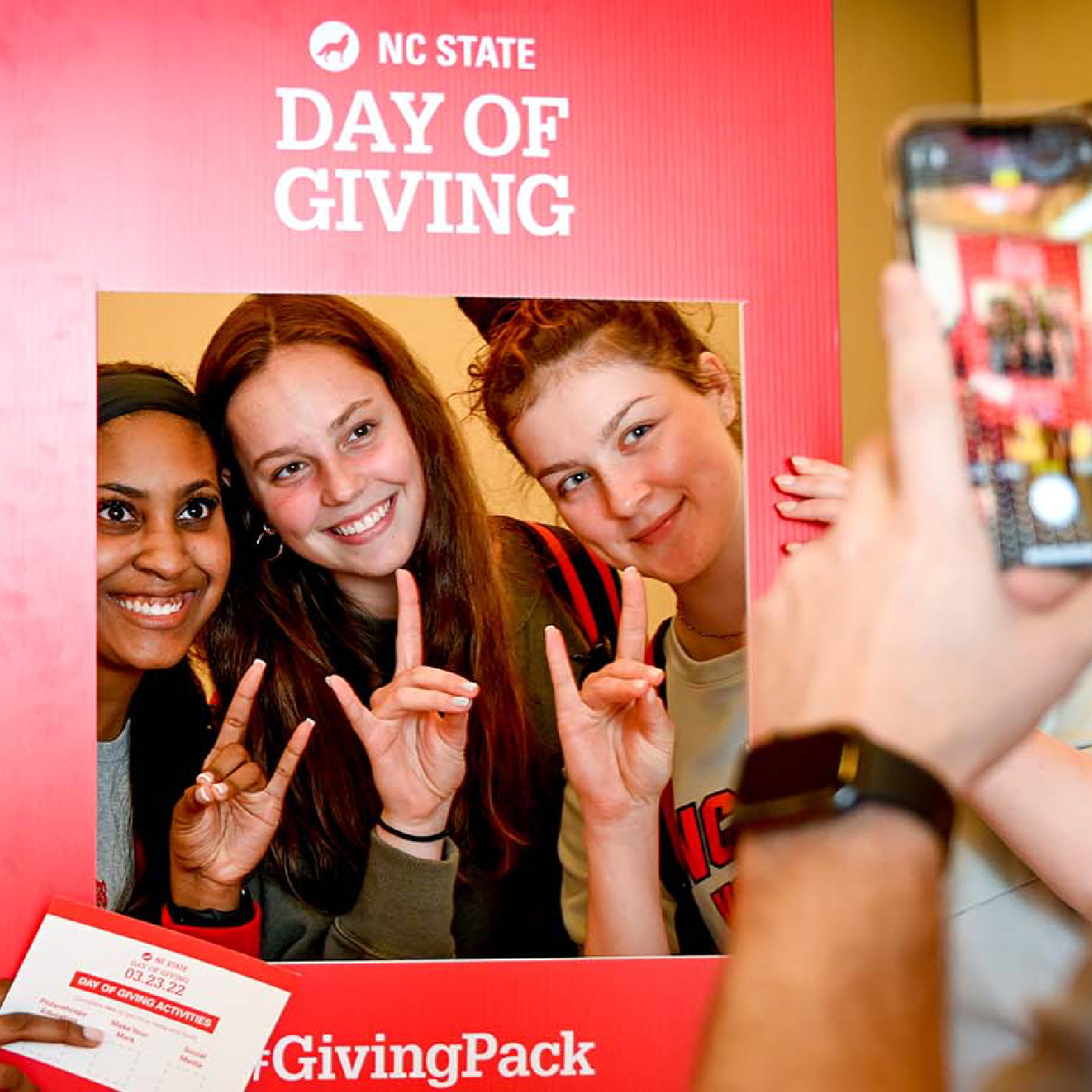 Challenge Central
Challenge Central
Pre-Day Challenges:
Video Share:
Post the NC State Day of Giving video directly from your college/unit's Facebook or LinkedIn page. More details coming soon.
Window Into the Wolfpack:
Take a photo framed by the paper or virtual wolf cutout available in the Day of Giving toolkit and share on Twitter or Instagram. More details coming soon.